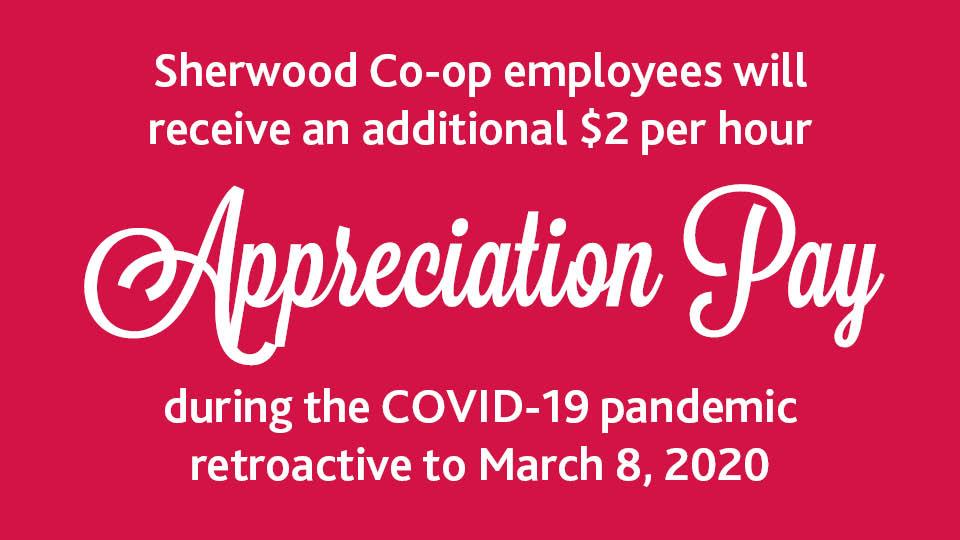 Employee Appreciation Pay
March 26, 2020
As we all know, our frontline staff are the heart of this great organization. We thank each and every one of our employees for their hard work and commitment to our customers during these very challenging times.
Retroactive to March 8, 2020, we have implemented a Sherwood Co-op Appreciation Pay of $2.00 per hour for every hour worked. This premium will remain in place until further notice.
Updated: The Sherwood Co-op appreciation pay will remain in place until May 19, 2020.
Thank you again, and together we will get through this. Stay safe!