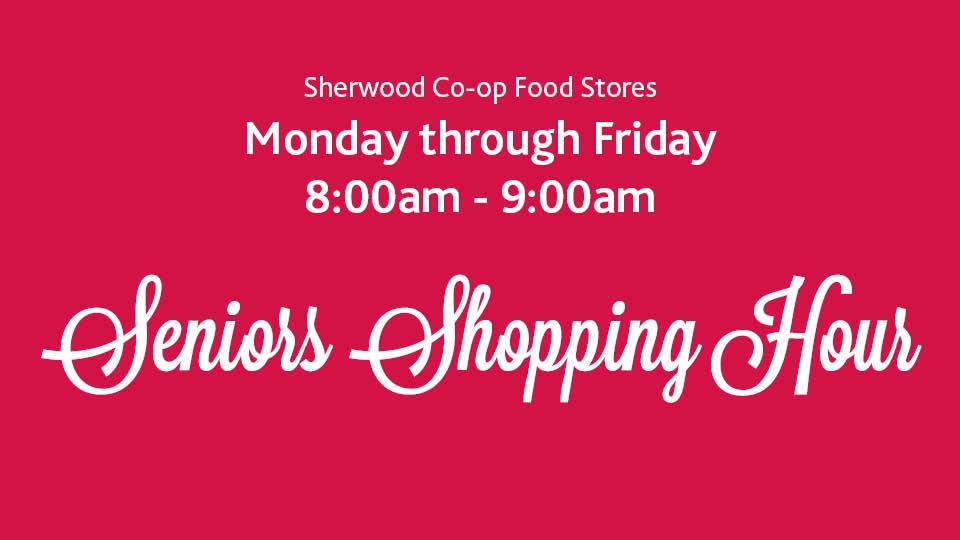 Senior Shopping Hour
March 18, 2020
Monday through Friday mornings at Sherwood Co-op Food Stores from 8:00am - 9:00am will now be a 'Senior Shopping Hour', effective immediately. This will give our guests who are over the age of 65 the opportunity to do their grocery shopping first thing in the morning, after all surfaces have been disinfected and with minimum exposure.
During this time we will also allow those with compromised immune systems to visit the store to purchase their groceries.
We ask that the general public please respect this time and to do their grocery shopping after 9:00 am. This will give those most vulnerable members of our community the opportunity to feel safe to shop for their essential items.
We thank you all for your understanding and co-operation.