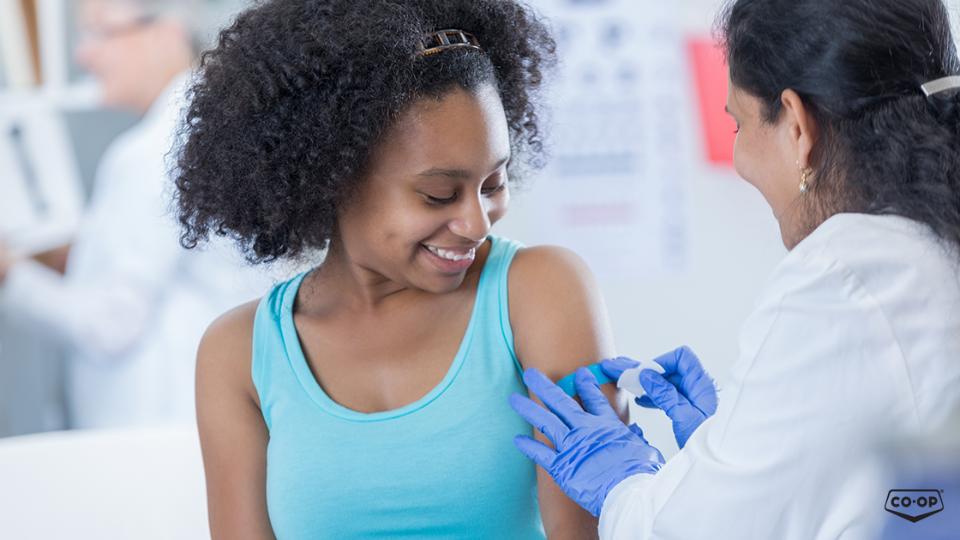 COVID-19 Vaccinations
May 14, 2021
Rapid Antigen Test Kits
Sherwood Co-op is partnering with the Saskatchewan Health Authority to distribute rapid antigen test kits for COVID-19 to our community.
Sherwood Co-op locations with rapid antigen test kits:
• Food Stores in Regina (Rochdale, Quance and Harbour Landing)
• South Albert Pharmacy
• Emerald Park Gas Bar
• Southey & Montmartre Food Stores
• Indian Head Gas Bar
These location now have a limited number of free rapid test kits. These kits are available at CUSTOMER SERVICE. Every household will be limited to one test kit each to allow as many people as possible to receive a test kit.
We are continuing to prioritizing the safety of our teams and our communities and we feel this is a practical way we can continue to promote the health and safety in these troubling times.

------------------------------------
Sherwood Co-op Pharmacies are proud to now offer COVID-19 Vaccinations. Please contact any of our pharmacies to book your shot!

Quance Pharmacy - (306)791-9692 or online at sherwoodcooppharmacyquance.myappts.ca
Harbour Landing Pharmacy – (306)352-4205 or online at sherwoodcoopharbourlanding.com

Rochdale Pharmacy – (306)791-9301 (No longer offering Covid-19 Vaccination at this time)
South Albert Pharmacy – (306)584-7000 (No longer offering Covid-19 Vaccination at this time)