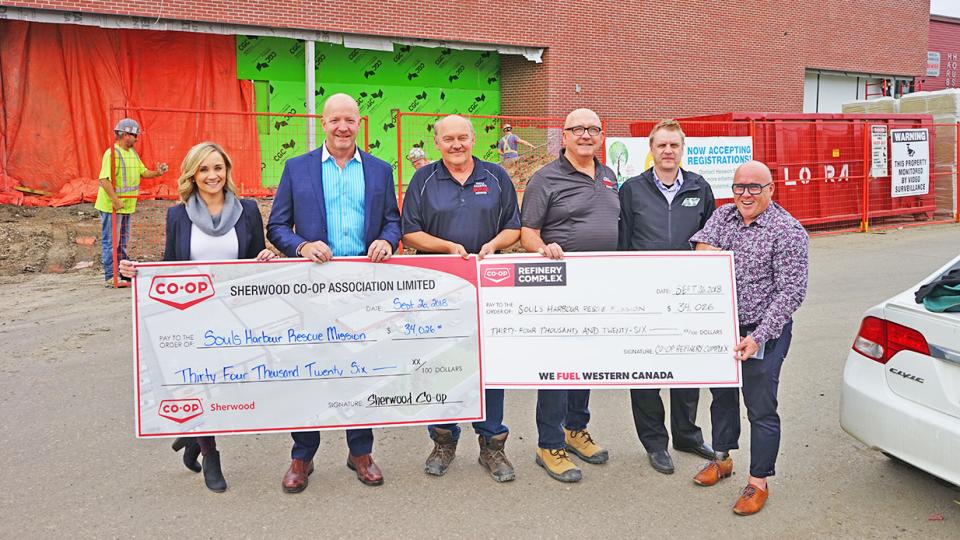 Fuel Good Day 2018
October 4, 2018
Fuel Good Day!
For every litre of fuel sold on Tuesday, September 18, 2018, Sherwood Co-op and Co-op Refinery Complex donated 20¢ to Souls Harbour Rescue Mission! All we asked our members and customers to do was stop at any Sherwood Co-op gas bar in Regina, Emerald Park, Indian Head, Montmartre, Southey or Dysart and fuel up!
Souls Harbour Rescue Mission help to rescue people from poverty and addiction by offering emergency help, such as food, clothing and shelter, and Life Changing Recovery Programs. They will be using the funds to complete the Samaritan Project, a complete rebuild of the Men's Shelter.
In 2017, we donated over $61,000 on Fuel Good Day. We are very pleased to say we have beaten that record! This year, we pumped over 340,000 litres of fuel which means over $68,000 will be donated to Souls Harbour Rescue Mission on behalf of Sherwood Co-op and Co-op Refinery Complex!!
We could not have done it without the support of all our communities so "Thank You So Much" for showing up to the pumps to show you care!
Discover more: