Sherwood Co-op's 90th Anniversary
Actions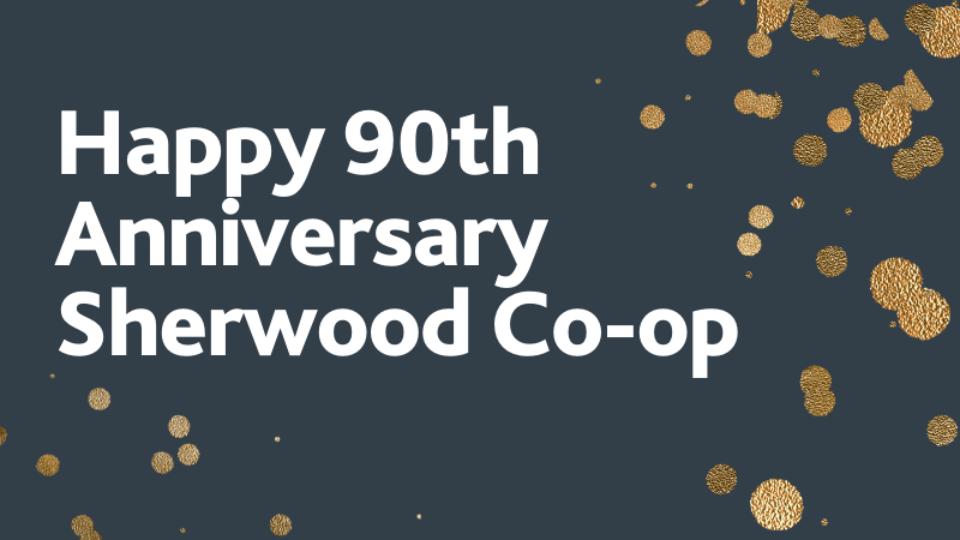 Sherwood Co-op's 90th Anniversary
April 8, 2021
Happy 90th Anniversary Sherwood Co-op!
April 8, 1931 – April 8, 2021
We are so excited to share that we have been proudly serving Regina and surrounding communities for 90 years! With great service and leadership over the generations, Sherwood Co-op has grown to 22 locations in Regina, Emerald Park, Indian Head, Montmartre, Southey and Dysart.
Thank you to our over 67,000 members who continually support us. Without all of you, we couldn't be the organization that we are today. Your support provides us the opportunity to employ over 650 staff, as well as donate to an average of 400-500 local charities and non-profits annually over the past few years. We have also been able to give millions of dollars in cash back to our members, though our cash back equity program!
We have decided to celebrate this milestone all year long, with hopes that we will be able to gather in the future once it is safe to do so. Stay tuned!