Southey Communiplex Donation
Actions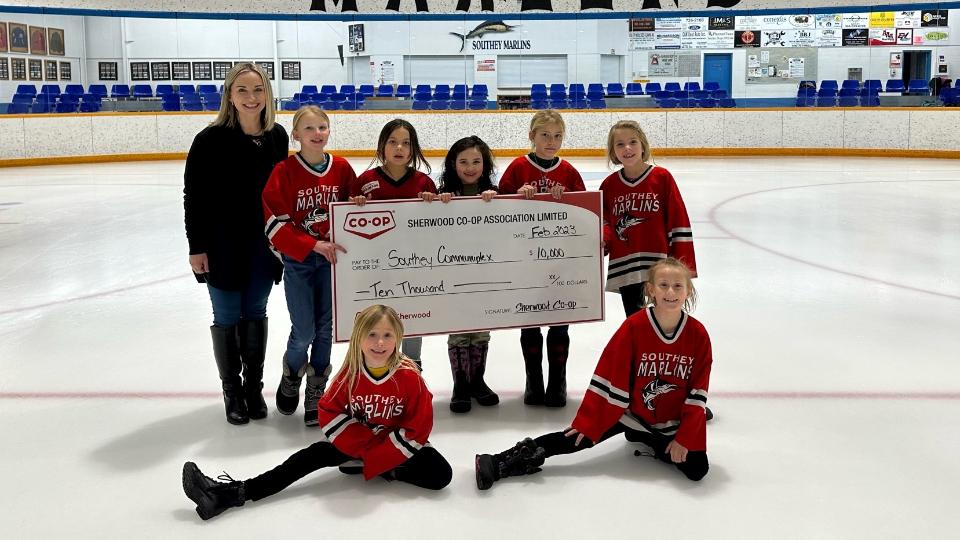 Southey Communiplex Donation
February 16, 2023
When you think of small towns, you tend to think of the community rink and the local Co-op! This is why when we heard that the Southey Communiplex was raising funds to build locker room facilities for females and non-binary people in the community, we immediately wanted to help.
Sherwood Co-op is proud to provide $10,000 to the Southey Communiplex! We know how important the rink is to the community of Southey, its families and especially its children so we want to help the rink create a better space for all children to play. We hope this donation will help to encourage females/non-binary to play hockey, grow the game, live healthy lifestyles and it encourages these kids to never give up on something they love.

Pictured – Megan Dunn, Community Engagement Manager, presenting the funds to part of the U9 Marlins Girls Hockey Team.