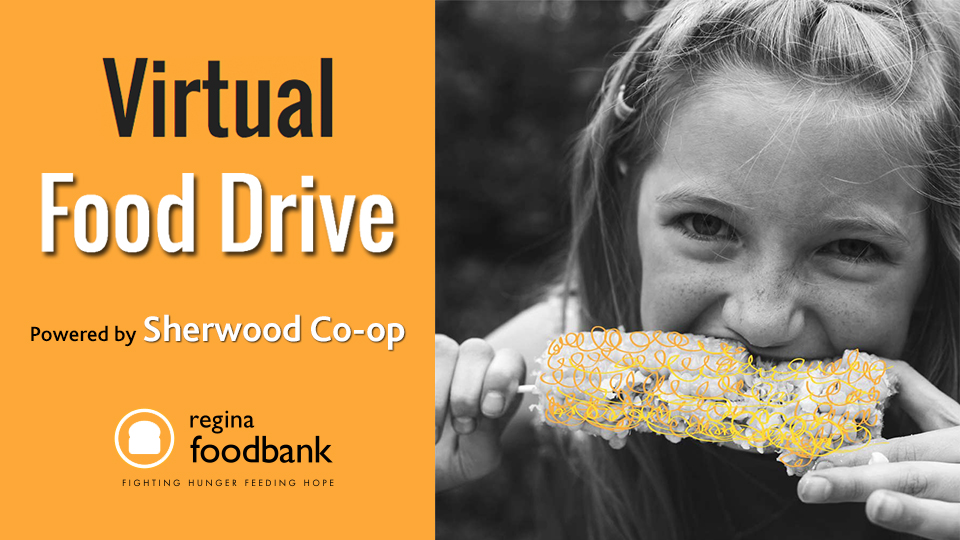 Virtual Food Drive
October 1, 2018
When you donate to the Regina Food Bank's Virtual Food Drive, you help them purchase much needed food for friends and neighbours in need in our community.
On average, they serve 250 families every day. Nearly half of those we serve are kids.
We have been proud to support this initiative since 2012 and helping the fight against hunger.
If you would like to help the fight with your own donation, click here.
Discover more: